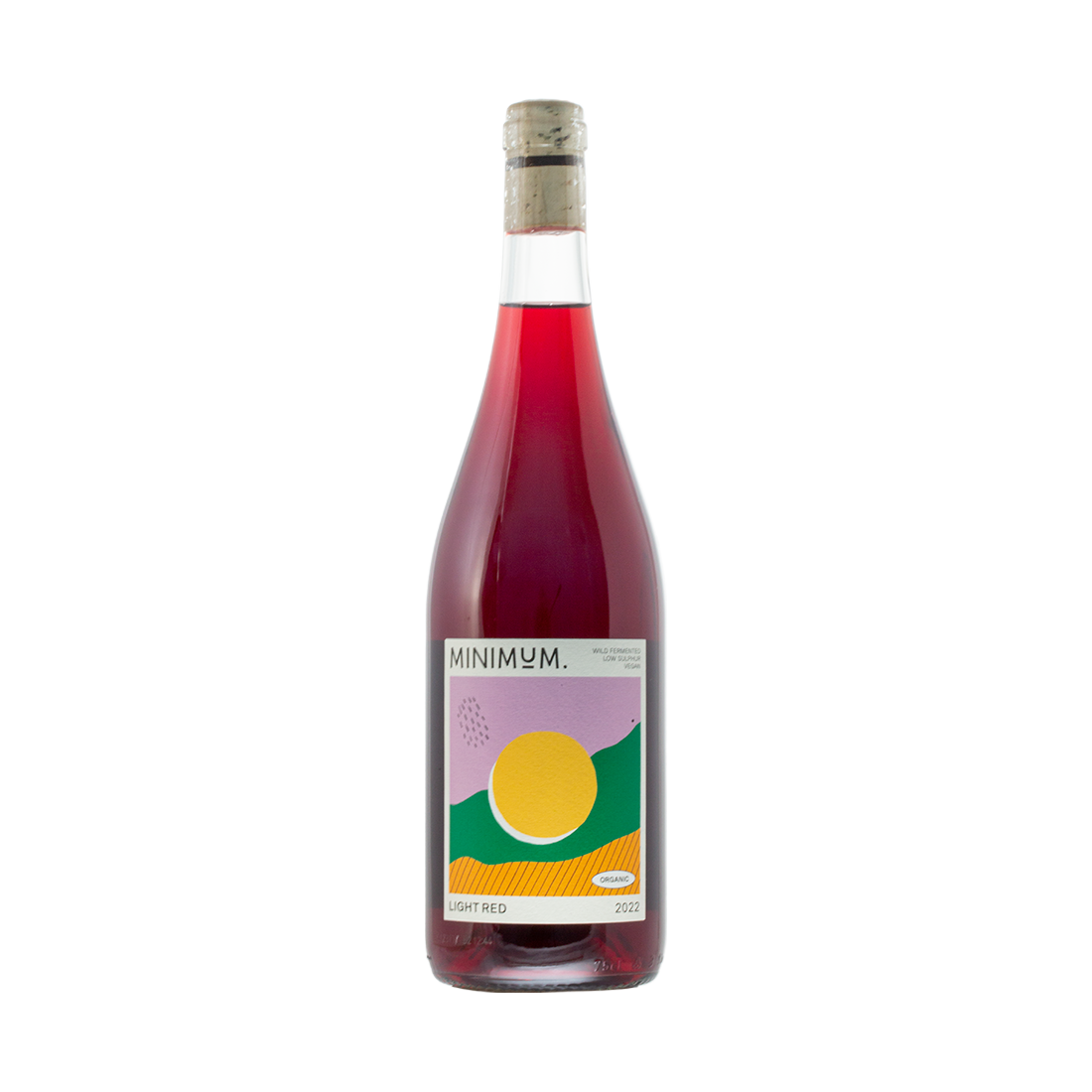 Light Red 2022
Winemaker notes:
42% Grenache + 25% Merlot + 20% Mataro + 13% Sangiovese.
The first harvest of our new red grafts - Grenache & Mataro - alongside some old favourites with a new approach, Merlot & Sangiovese. All varieties picked early for fresh and bright energy + good natural acidity. Mataro whole-bunch pressed as soon as it came in from the vineyard (i.e. zero skin contact) Grenache, Merlot and Sangiovese fermented on full skins but pressed halfway through primary fermentation ("pressed sweet") for lightness and to honour their pretty floral notes. All components aged separately in barrel for 11 months, then brought together for 2 more months before bottling.
Made to enjoy now, chilled! But, will soften and develop further over time too, so can also be cellared for 2-3 years.
Soft, red and wild fruits with initial juicy/jammy notes. Crunchy just-ripe strawberry, red cherry and lime with floral characters, rounding out with nuanced weight and structure. A balancing act between "lightness" and "redness".
Bright & juicy. Ready to chill.
✓ Dispatched next business day
Variety:
Origin:
Style: 
Alcohol:
Vintage:
Closure:

Blend
VIC
Chilled + Easy
12%
2022
Cork