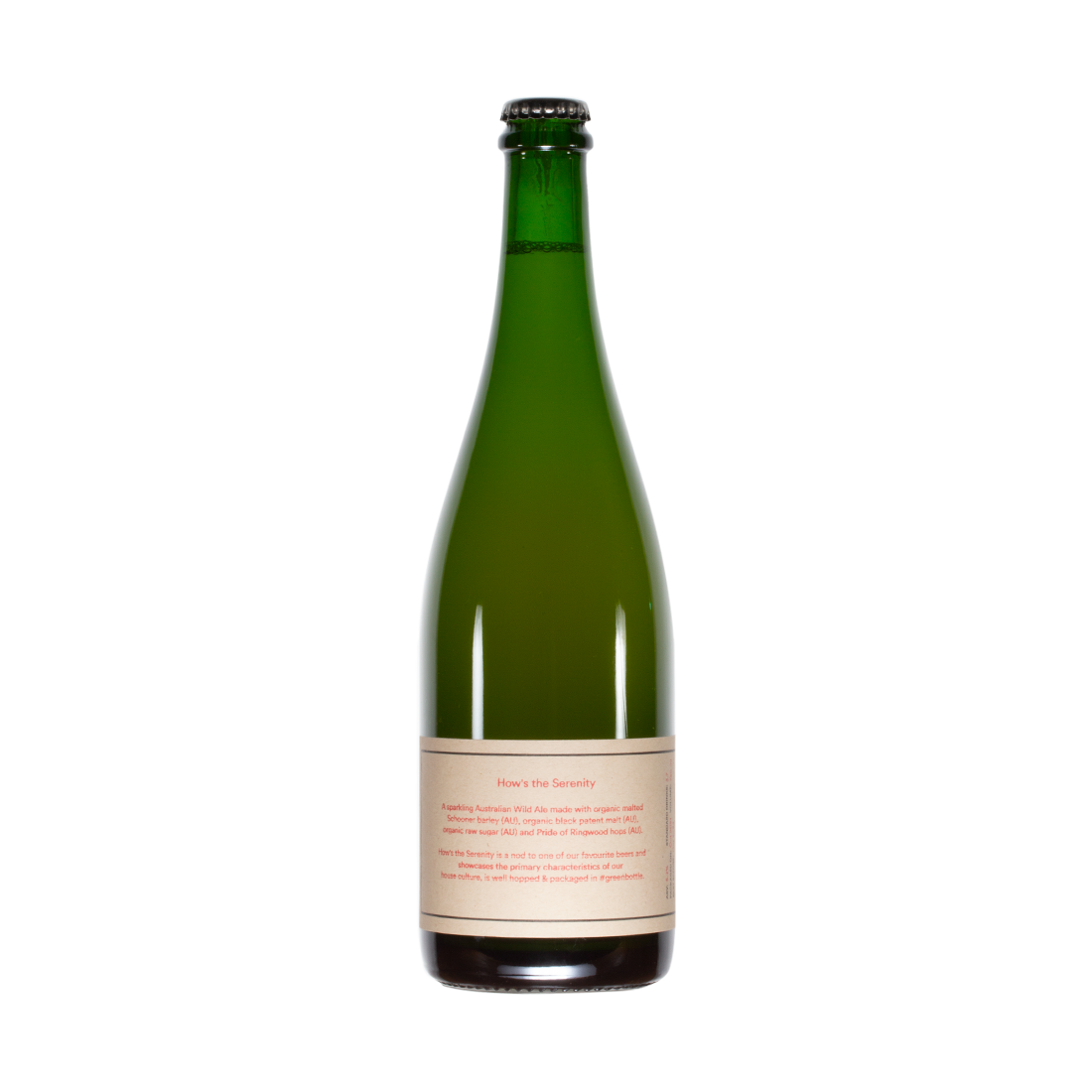 How's the Serenity Batch #2
Only 3 units left
A sparkling Producer notes:
A sparkling Australian Wild Ale made with foraged wild yeast*, naturally occurring souring bacteria*, organic malted schooner barley*, organic black patent malt*, organic raw sugar and Pride of Ringwood hops and brewers yeast. *indicates a product of New South Wales.
Entirely stainless steel fermentation, a higher starting gravity resulting in a more alcoholic beer (6.2%) and a higher dosage at bottling for a more effervescent drink.
The second batch of our love-at-first-taste tip of our hat to Coopers Sparkling. This beer is immediately ester driven, a crisp palate and earthy bitterness in spades. It's a near perfect beer for me, genuinely, and if I get my way, we will be making this cuvee for many years to come.
✓ Dispatched next business day
Variety:
Origin:
Style: 
Alcohol:
Size:
Closure:

Sparkling Ale
Marrickville, NSW
Crisp + Bitter
6.2%
750 ml
Crown Cap