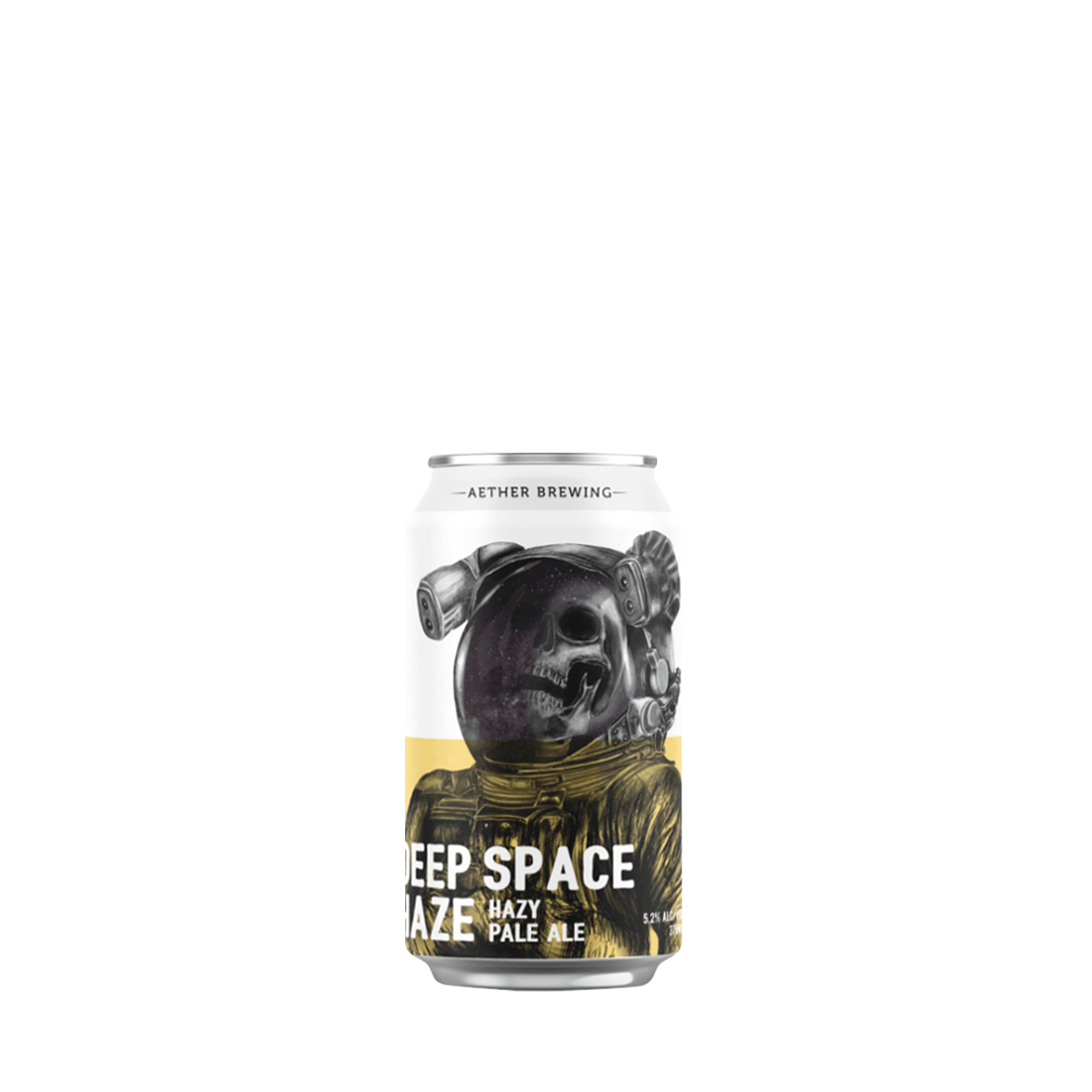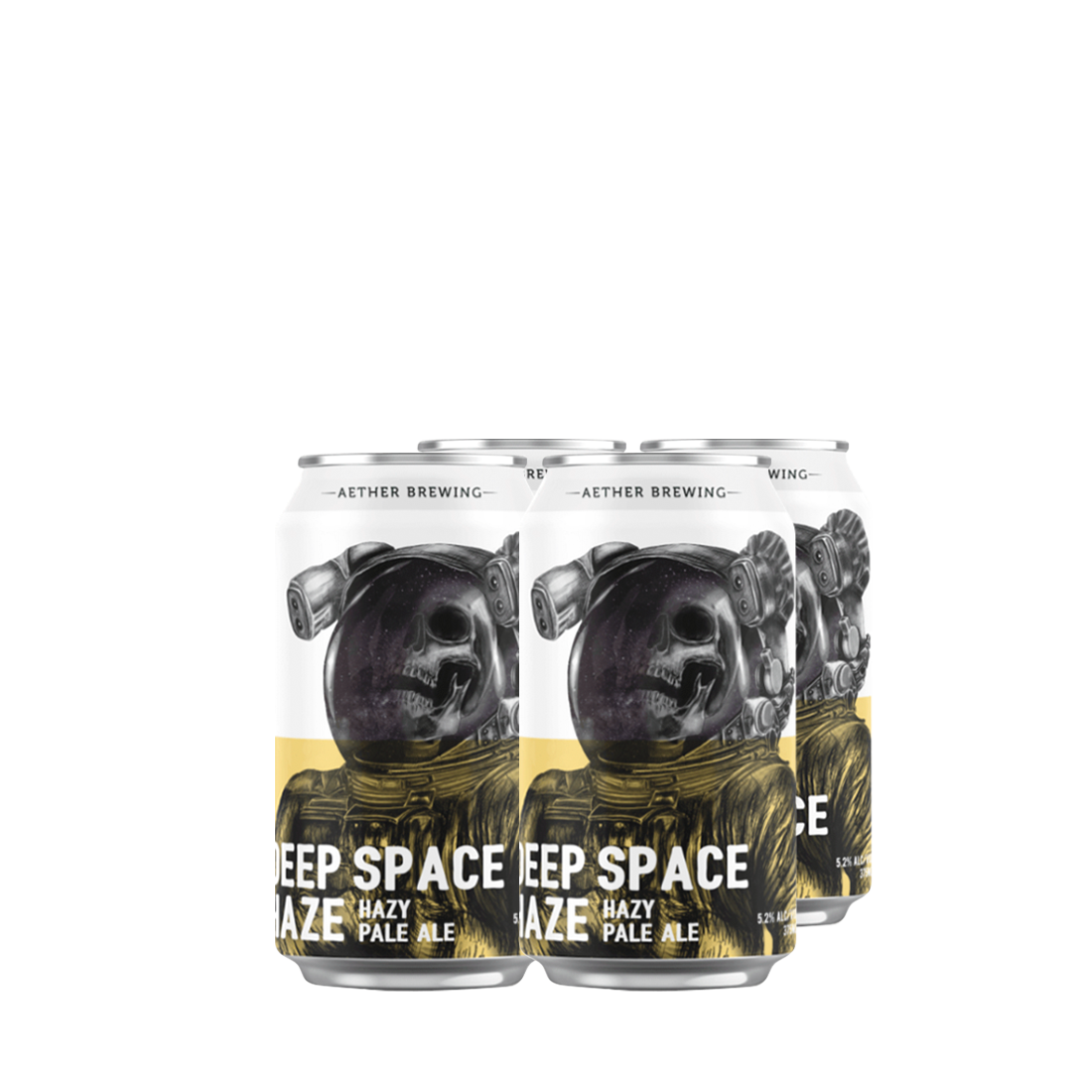 Deep Space Haze
Only 2 units left
Producer notes:
A delightful hazy pale ale, Deep Space Haze is worthy of its celestial naming. Bursting with fruity aromas and pouring a deep yellow with thick, billowing foam, this beer is irresistibly enticing.
You'll be met with notes of juicy fruits like mango, pear and passionfruit, followed by the real shining star of this otherworldly brew – the strong citrus characters of the farm-fresh Galaxy hops. Made with all-Australian malts, Deep Space Haze offers a low-level bitterness, balanced yeast character and smooth mouthfeel. In other words, it's dangerously crushable. Strap in, Cosmonauts.

Vegan friendly & all natural – free of preservatives and additives.
✓ Dispatched next business day
Hops:
Malt:
Style: 
Origin:
Alcohol:
Closure:

Galaxy Wet Hops, Cashmere, Azacca
Pale Malt, Vienna
Pale Ale
Northgate QLD
5.2%
375ml Can