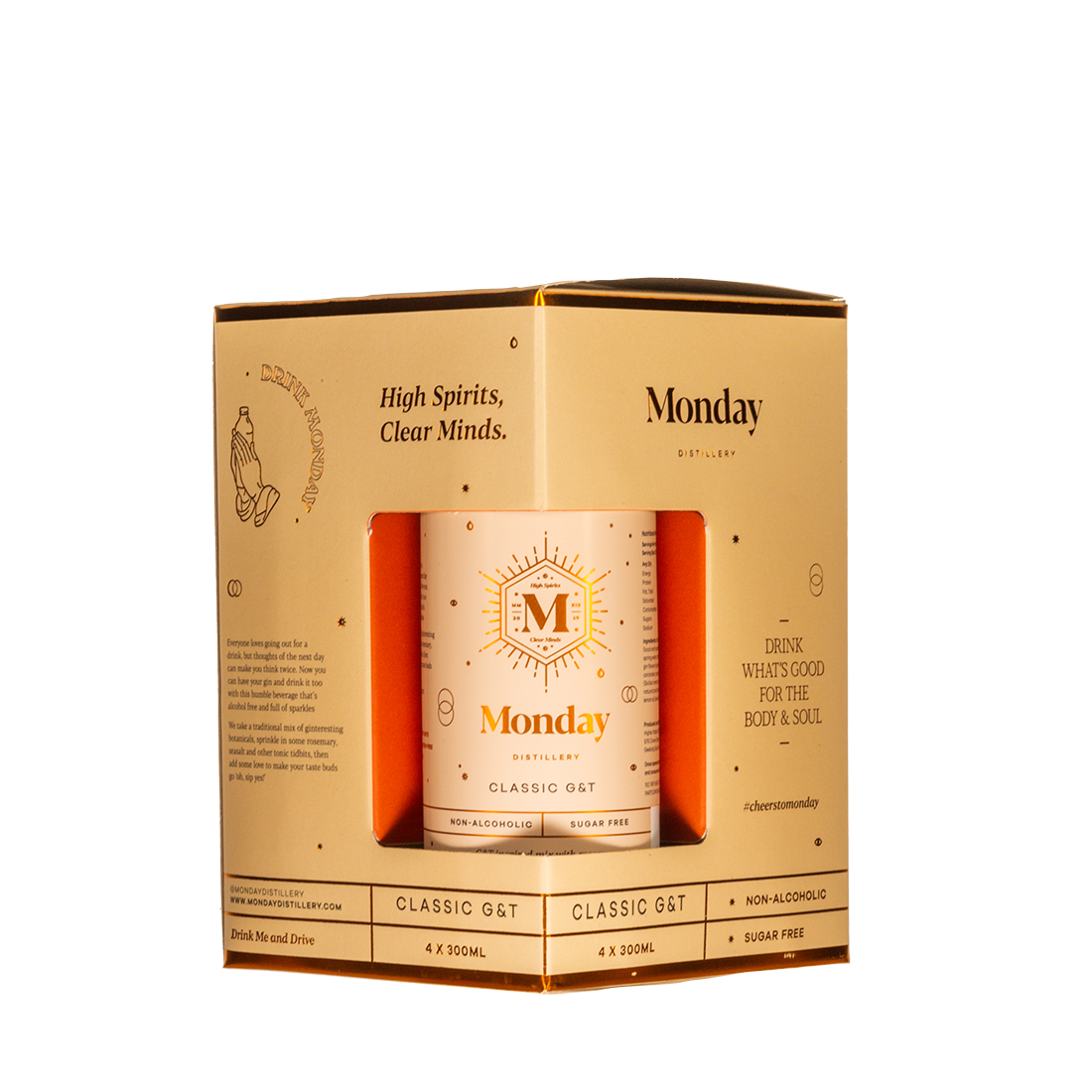 Classic G&T
In stock
Producer notes:
Ready to drink Non-Alcoholic G&T mix with rosemary, sea-salt and other botanicals. 
Have your G&T and drink it too with this tasty beverage that's alcohol free and full of sparkles. We take a traditional mix of ginteresting botanicals, sprinkle in some rosemary, seasalt and other tonic tidbits, then add some love to make your taste buds go 'oh, sip yes!'. It's your G&T without the tears.

Flavour: A familiar taste with a modern twist. Bold tonic flavours swirl with well-rounded juniper and rosemary botanical undertones. Think of it like a savoury lemonade, if lemonade wore Gucci 24/7.
Aroma: Aromatic juniper with zesty citrus and a slight rosemary scent

Alcohol, sugar and gluten free. No artificial additives or flavours. Naturally sweetened with stevia. 

✓ Dispatched next business day

Variety:
Origin:
Style: 
Alcohol:
Vintage:
Closure:
Volume:

Non-Alcoholic
Australia
Light + Fresh
0.0%
NV
Screw Cap
300ml